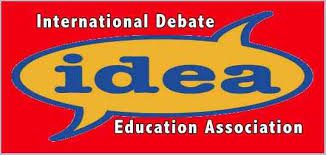 Application deadline: 23 September 2014.
Post: Project Coordinator
Contract: Temporary (4months)
Working hours: Full- time, 38 per week, Monday to Friday. There will be occasional out of hours working to support events and travel.
Reporting to: Regional Programs Manager, IDEA MENA
Location: Tunis, Tunisia
Salary: 1,100 TND
Expected start date: 1 October 2014
The successful applicant will already have the right to work in the European Union
الرابطة الدولية التعليم النقاش
MENA is seeking to appoint a Project Coordinator responsible for coordinating a 2-phase regional youth program aiming to cover 16 MENA countries, including a 6-day event involving 100 participants.
Reporting to the Regional Programs Manager, IDEA MENA (based in Tunis), the Project Coordinator will ensure the effective implementation of the program and timely execution of project tasks by providing excellent project management skills.
IDEA is a network coordinated by a central office in Brussels and we have offices in the UK, Netherlands, Macedonia, USA, Central Asia (Bishkek, Kyrgyzstan) and MENA (Tunis, Tunisia). IDEA operate with a network of partner organisations across 60 countries.
Person specification
• University degree in communications, public relations, management or a related field;
• Proven experience in project management;
• Experience of managing budgets effectively;
• Excellent Arabic; excellent English;
• Self-motivated with the ability to generate ideas and and react rapidly to evolving situations;
•Excellent organization, planning and problem- solving skills with the ability to work flexibly to meet the requirements of the role;
• Diplomacy and people management skills;
• Ability to cultivate contacts and develop networks;
• Strong team player; collaborative approach with proven ability to work in a diverse team; able to work independently;
• The ability to directly communicate and coordinate with a large, international group of participants and partners
Areas of responsibility
•Management of a large scale regional project
• Developing schedules and methods for measuring results
• Guiding and performing strategic analysis for the project
• Planning and execution of all phases of the project and ensuring on time completion
•Building relationships and partnerships with local NGOs, debate communities and other partners
• Managing all delegated budgets and processes accurately and ensuring resources of right quality and nature are assigned to deliver the event activity
• Carrying out financial duties in accordance with IDEA MENA finance guidance
• Working closely with the communications manager to develop the communication materials
• Other tasks as requested by the Regional Programs
How to apply:
Candidates should email the following documents in the English language to Khouloud Soula, IDEA MENA Regional Programs Manager
• Comprehensive covering letter explaining why you feel you are qualified, plus
• Detailed resume
Only shortlisted applicants will be conta
للمزيد من المعلومات: